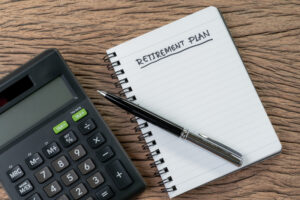 Medicare Supplement Plans in Kansas
Are you researching Medicare supplement plans in Kansas? We can help you in finding the right plan fitting you needs and budget.
Medicare supplement plans fill in the gaps of original Medicare and gives you the peace of mind of knowing what you monthly health insurance costs will be. In 2022 the current premium that most beneficiaries will pay for Medicare Part B is $170.10. The Medicare Part B deductible rose to $233. Depending on the Medicare supplement plan you choose, you will have your Part B premium ($148.50 for most) + Medicare Supplement Premium and possibly your Part D prescription Drug plan premium. If you like doing your own research the Medicare website is an excellent source of information.
When choosing  Medicare Supplement plans in Kansas, it is best to apply for one when it is your Open enrollment period. This period is usually when you are turning 65. You have a six month period in which you can choose a Medicare Supplement Plan without underwriting. Why does this make a difference? It may save you in premium costs because you are not subject to health screening questions. You may also have an opportunity to apply for Medicare Supplement plans in Kansas after the age of 65 if you have continued to work and have credible health insurance coverage.
Try our new Medicare Supplement Plan Quote Tool Below:
My name is Paul Carrigan, I am licensed in Kansas and contracted with multiple Medicare supplement insurance carriers and I would be honored to help you with your Medicare needs. My philosophy is simple. I wouldn't sign anyone up on a plan I would want my parents to be on. That's the bar that I set because I realize from experience, these plans are crucial and need to meet your needs and budget. If you would like more information please Contact Me, or you can call me at 913-390-3220.
Please check out our Blogs for interesting articles on various subjects. Thank you for stopping by.
Our Location