Change These Bad Habits As Soon As You Read This.
We all want and always plan to live a healthy lifestyle but our daily routine makes it difficult for most of us to achieve what we planned. As social media is consuming too much of our quality time and most of us feel lethargic while glued in front of computers at office and then sitting in front of television sets or tablets watching the latest series on Netflix. Such bad habits and the inability to bring positive change in our lives makes us even more prone to diseases and that can lead to even more complicated and chronic illness like heart attacks, cancer to name a few. So here are some of the proven healthy lifestyle habits that can bring positive change in your lives.
"Cakes are healthy too, you just eat a small slice."
― Mary Berry
QUIT SMOKING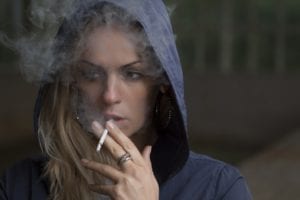 Smoking is associated with a variety of health risks, including heart or liver disease and many kind of cancers including mouth and throat cancers. Alcohol is also associated with health risks, including liver disease, cancer, heart disease, alcohol poisoning, and depression. As smoking is a habit it won't go away overnight, but being persistent and lowering your daily intake slowly and gradually will surely help. Reward yourself with a pat on the back or something more rewarding when you feel the urge to smoke and start thinking about something else to divert your attention. If you are married think about your spouse and children what will happen to them if you have a serious health issue or even worse if you die. Studies show that thinking about loved one has helped many people to quit smoking.
AVOID SWEETS AND SWEETENERS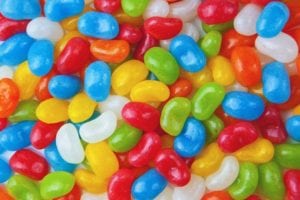 Eating too much sugar is also not good for a healthy living. Avoid chocolates, cakes, and all processed sweets. What you need to remember is don't stop eating sweets at once but try to slowly reduce your intake. Allow yourself a "cheat day" once in a week and eat a small portion of that delicious chocolate that your friend has sent you. Select foods that are low in both sugar and highly refined carbohydrates. Minimize your consumption of sweets, soft drinks, sugary fruit juices, and white bread. Choose whole fruits, freshly-squeezed juices, and organic whole grain bread instead.
MOVE THAT BUTT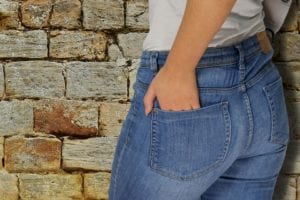 This is the most important point to consider for a healthy living. Consistent exercise in small breaks, 15-20 minutes a day, seven days a week can bring wonders. A gentle stretch early in the morning can warm up your muscles before you begin your day. Go for a brisk running with your dog. But if you are starting today, then it is okay to start with walking and gradually increasing your pace and taking long steps. Focus on yourself and do not get intrigued by others running fast than you in the park. Make a list of small goals for yourself and try to achieve them. Also, make sure to reward yourself when you start following these good habits and live a healthy life.
Contact me if you would like more information on how I can help you lower your insurance cost.
[amazon_link asins='B017X09YUQ,B00T0NE37O,B01I3ZXP8C,B074P6D21H,B003FCZU7I' template='ProductCarousel' store='traciecarriga-20′ marketplace='US' link_id='0f506759-fc9a-11e7-b9cc-4bfa9a11afb5′]