Home Upgrades
There is nothing quite like owning your very own home. Why? Because you can do whatever you want to do. When you rent, the way your home or apartment is simply the way it is going to be, unless your landlord decides to change things up a bit. But when you own your house, you get to make upgrades and updates whenever you decide it's time. By upgrading your home, the right way, you can make improvements that actually make a difference. Here are three easy home upgrades that will cause real improvement in your life.
Create a Backyard Patio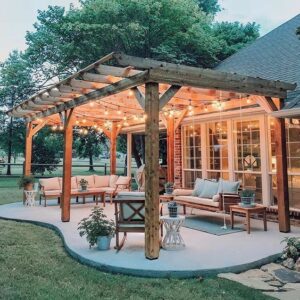 The first example of home upgrades that will improve your life is creating a backyard patio. Not only is creating a backyard patio an incredibly simple project (it should take you just one weekend assuming you've prepared properly), but it will also transform the way you occupy your home. When you have a backyard patio that is functional, you will find that you spend much more time outside. This can fill you with energy, as you will get more sunlight, fresh air, and exposure to nature, all of which is important for your physical and mental health.
Update Your Living Room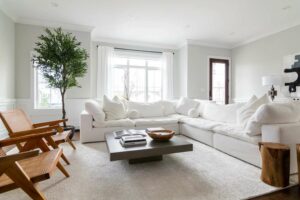 Another type of home upgrades that will improve your life is updating your living room. The living room is one of the most used rooms in your home, both by yourself and guests. For this reason, improvements to your living room tend to cause real improvement to your daily life. Adding new flooring and opening your living room can create a more open floor plan in your home. This will allow for easier hosting of parties and friends, as well as opening up communication on your main floor and unlocking the ease of an open floor plan lifestyle.
Update Your Kitchen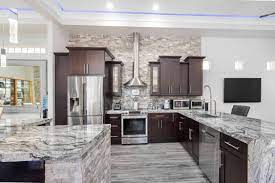 The final home update that will have a major impact on improving your life is updating your kitchen. Unless you eat out every single meal of your life, then you use your kitchen every single day. No other room of your home gets such intense use every single day. By upgrading your kitchen, you can make cooking easier and more fun. If you enjoy cooking, or want to get more involved in cooking, updating your kitchen could be the first step to a new interest.
Home Upgrades is a part of homeownership. Make sure that your improvement is making an impact. Choose from these three home improvement projects if you want something that will actually improve the quality of your life.
Check out this article on home repair tasks you shouldn't do yourself!