The Need for Life Insurance
Life insurance is an essential financial product that helps people to protect their family's financial security in the event of an unexpected death. It provides a death benefit that can be used to cover funeral costs, replace lost income, pay off debts, and help with other expenses. It also serves as a long-term savings vehicle that can build cash value over time, allowing policyholders to use the funds for future needs or goals. Furthermore, it can provide tax benefits, such as tax-deferred growth on cash value, and in some cases, policyholders may be able to access their death benefits tax-free. In short, life insurance provides financial protection and peace of mind to policyholders and their families, making it an important product to consider.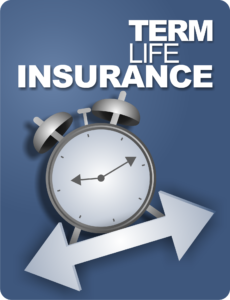 Top 10 Reasons Everyone Needs Life Insurance
Life insurance provides financial protection for your family in the event of your premature death. It can help protect your loved ones from having to bear the financial burden of your passing, allowing them to focus on grieving and healing.
Life insurance can help cover final expenses such as funeral costs and other debts. It can also help your family maintain their current lifestyle and any ongoing expenses like mortgage payments, college tuition and more.
Life insurance can be used as an investment or savings vehicle. Whole life policies provide cash value that can be accessed through policy loans or withdrawals.
Life insurance can help pay estate taxes, which can be a financial burden for your loved ones.
Life insurance can be used to fund trusts such as charitable trusts and education trusts, allowing you to leave behind a legacy that can benefit your family and the community.
Life insurance can be used to replace the income of a deceased spouse or parent, helping to maintain a family's lifestyle and provide for future expenses.
Life insurance can help pay off outstanding debts, such as credit cards, student loans and mortgages.
Life insurance can be used to help business partners buy out the shares of a deceased partner's interest in the business.
Life insurance can be used to fund a special needs trust, helping to provide for the care of a family member with special needs.
Life insurance can provide peace of mind knowing that your family will be taken care of should something happen to you.
You may have many reasons not listed here to buy life insurance. Just remember, life insurance is best purchased the younger you are, putting it off will only end costing you more the older you get. Also you may run the risk of getting sick or disabled which can make the purchase of life insurance harder or if the disease or illness is serious, it may totally disqualify you from obtaining coverage.
Getting a quote for Life Insurance is now more convenient with the ability to run your own quotes and also a physical may not be required. Use our easy to use link below to run quotes today and if you have any questions please message us here at TCG Insurance Solutions.