Top 4 French Ways of Losing Weight
*Blog post by Ann Edwards of Elite Sports
France is known as the place that fosters love. It is the land of beauty, exotic cuisine, wine, and art. Most people when explaining something quaint yet beautiful call it French. It is no surprise that with so much beauty we see in French movies, music, and general people, they have developed their French way of diet and weight loss as well. If you have been to France you can tell by the style, clothes and fashion sense that people there really like to take care of their body and their image in general. Most fashion experts say that they have never seen a French woman fat because they eat healthy, plenty and retain a very healthy life. Although most people keep talking about mesotherapy, that is a rather extreme way of weight loss and enhancing beauty. However, we want to keep it all-natural and easy.
With the help of this article, we will mainly talk about some simple tips that you will see so many different French women following. Some of these tips are passed on from generation to generation, others are considered part of the French lifestyle, however, we will not focus on French exercise.
Fresh Is the Best
French bakeries are famous for serving the best food which means it is only fair to eat everything fresh. Most people like to eat salads but the best part of this food experience is the use of natural food. Most people do not eat processed or frozen food at all. They use green vegetables with fresh cheese and a lot of wine. French people are famous for including coffee and wine in all their meals.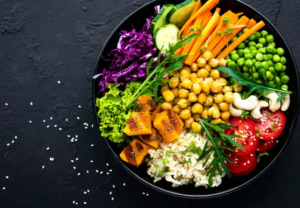 Staying Hydrated
Staying hydrated is the key to French beauty. You will see people investing more in water rather than fizzy drinks. Although wine is another favorite among French people they still prefer water. Wine is also known as a leisure drink that you only drink when you are in a mood to enjoy. Since wines in France are considered a delicacy they can be very expensive as well.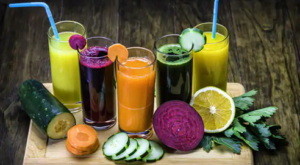 Take Time to Eat
The French have their own way of eating. They focus on plating and serving more than the quantity of food. In America, you will see a lot of hype about food quantity. American food portions are enough for two people. In France, people like to eat less but delicious food. Even in restaurants, food is served on big plates but the food quantity is relatively small. This is because they want you to enjoy the food as an experience. French people like to celebrate the food which is the reason they like to eat with friends and family where they discuss art and literature while enjoying their food. This gives them time to chew, which eventually helps with the digestion process as well.
No Snacks
French believe in a no snacking policy. Although people like to nibble on fruits, cheese, and crackers you will never see French people eating a whole bag of chips or eating a sandwich as a snack. Their snacks options are limited.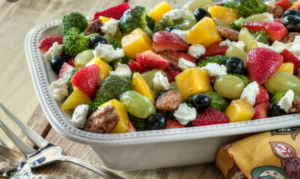 Disclaimers
Where there are so many health benefits of being French, some people like to smoke just to suppress their appetite as well. This is pretty common in young girls. However, we aim to highlight and promote healthy living which is the reason we discourage these choices.
Bottom Line
To sum it all up, it all comes down to the way you choose to live your life. You might have noticed that French culture is keen on self-care which is the reason people seek ways of keeping themselves happy. Apart from this French people like to ease things, they stay on foot and change the way they live rather than adopting an intense workout plan. Simple life and happy living not only help them stay longer, but it also helps them to stay in shape.
*Ann Edwards is the fully qualified personal trainer from Elite Sports. She has been helping people in the
field of bodybuilding and fitness from more than a decade. Her career in nutrition and physical therapy
has made her a fine addition for our team.