What Is A Circuit Workout And How To Design A Good Circuit Workout?
*Blog post by Ann Edward of Elite Sports.
When most of us start working we keep repeating the same boring workouts and eventually give up. Most people keep complaining that there is nothing new and most of the workouts require them to get very technical which easily bore them. Even if they have intense workouts they want to see variety. This might be a complaint that you will have initially, however, as you start your workout routine you will see that possibilities are endless and you can even make your workouts that will complement your goal and help you lose weight, gain muscles or get rid of that inner thigh fat. It all comes down to the consistency and the exercises that you choose. However, the workout pattern plays an equally important role.
With the help of this article, we will mainly talk about circuit workouts and what you include in your circuit workouts. We will also talk about ways to customize the circuit workouts that will help you meet your goal and perform better.
What Is Circuit Training?
A circuit workout is not an exercise, it is a workout pattern. For this workout pattern you will have to select 5 to 10 exercises to match your goal and you will be performing them in a cycle. This means you will be repeating them over and over with minimal rest duration. This is not only a good exercise for toning the body but ideal for body strength and endurance. Most people use circuit training for improving breathing techniques and muscle health. However, it is best to select the exercises according to the goal you have set.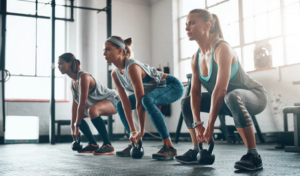 How You Can Design Your Circuit Training?
For designing your circuit workout you need to start with setting a goal. If you want to lose weight, gain weight, gain muscle or lose fat set a measurable or quantifiable goal. This will help you track down the progress eventually. However, if you set a vague goal that is not precise, it will only make you lose motivation.
The second step is to select simple exercises that are aligned with your goals. Let's say you want to lose weight, you will listen to some simple cardio workouts that will help you burn fat.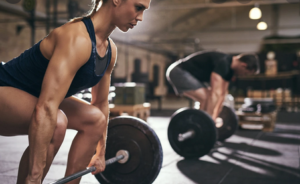 Most people like to start their workout with a warm-up session which is also important however you can select the one you want.
Now, after listening to the workout, look for exercises that are easier and do not require any equipment. You need to select at least five. Once done, you can make a circuit where you will perform all five exercises and then repeat it till you have completed at least 15 minutes.
For the next day, you need to either use the same workouts or select another five exercises that can help you lose weight. This will help you add variation in your workouts and you will not feel bored.
By the end of the workout, you can also perform yoga for five minutes as this will help you open up your muscles and improve your overall workout performance and cool you down as well.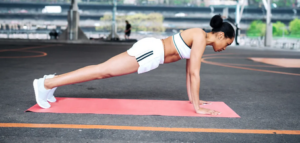 Bottom Line
To sum it all up, you need to select the workout that you find interesting and mix it with other workouts, carried, aerobics, or anything that will help you meet your goal faster. Eventually, with all these exercise patterns you will be mixing and matching to design your workouts. The best thing about circuit training is that you can choose any workouts that you like and you can easily change the pace or add new exercises. Another important thing is that since you are choosing your favorite workouts you will not need assistance from anyone else. However, if you are not familiar with the technique or you are just a beginner, it is better to have a few sessions with a professional before you start working independently.
*Ann Edwards is the fully qualified personal trainer from Elite Sports. She has been helping people in the
field of bodybuilding and fitness from more than a decade. Her career in nutrition and physical therapy
has made her a fine addition for our team.