Why Every Homeowner Needs Insurance
Insurance is one of those luxuries that you don't need until it's too late to buy. But insurance, particularly homeowners' insurance, is a necessity that every homeowner needs. You may think you can get by without home insurance. After all, what are the odds that your home will be affected so severely that you will always need it?
Unfortunately, it might be a lot higher than you think. And insurance can do a lot more for you than you might think. Here are a few reasons why every homeowner needs to have insurance and how insurance can benefit homeowners.
Injuries on Your Property
If you don't have homeowners' insurance, you and your family can be found personally liable for damages caused by an injury on your property. Many business owners typically find themselves dealing with injury lawsuits, but private homeowners are just as likely to be hit with these costly pieces of litigation. Luckily, most homeowners' insurance policies include liability protection against accidental injuries on your property, or if you cause an injury on your property.
By having homeowners' insurance, you protect your finances against litigation in the event of accidents in your home. And if you have been around the block, you know how common household injuries can be.
Cover Your Personal Valuables
A good homeowners insurance policy is not just about protecting the physical house, but also everything that is inside of your home as well. Homeowners insurance policies protect your home against theft damage, and all sorts of other emergencies that can happen to your valuable possessions inside of your home. When you forgo homeowners' insurance, you are not just risking the physical walls and roof of your home, but all the possessions you keep in there everyday.
Since most people store their most valuable possessions in their homes, this is a major security and safety concern that you need to keep in mind. Homeowners insurance protects your possessions and your home.
Storm Damage
Storms cause damage to homes all the time. Whether it is a catastrophic natural disaster like an earthquake, hurricane, or tornado that causes damage to your house, or more typically heavy rainstorms causing flooding, leaks, or fallen tree branches, a good homeowners insurance policy protects you against all of it. You can't stop nature, but you can prepare your home against it. While you should take steps to reduce the likelihood of storm damage occurring, you can't stop storms. When the storms are too much for your house, your homeowner's insurance policy is what will see you through the worst of it all.
Seasonal Home Damage
Living in an area of the world that gets to experience the majesty of all four seasons is a blessing that not everyone gets. And while there is a lot of beauty that comes along with getting leaves in the fall, snow in the winter, rain in the spring, and heat in the summer, there is also a lot of potential home damage. Whether it is your pipes, walls, foundation, or even paving, it is all susceptible to seasonal damage. Temperature variations may cause your paving to expand and crack.
A homeowners insurance policy will protect you against all these kinds of seasonal damage and help you repair your home so that it's always in tip top shape for you and your family.
Home Values
Another reason Why Every Homeowner Needs Insurance is your home is likely the most valuable financial asset that your family has. If you are very lucky, this may not be true, but your home or homes are still likely large financial assets that you don't want to lose. There is no simpler and more cost-effective way to protect your largest financial asset than homeowners' insurance. You wouldn't drive a several hundred-thousand-dollar car without insurance, so why would you live in a several hundred-thousand-dollar home without insurance? With homeowners' insurance, you know that your assets are protected and taken care of
Mortgages Lenders May Require It
While many states don't require you to have homeowners' insurance, good luck finding a mortgage lender who is willing to give you money without homeowners insurance. You see, when you buy a home by taking out a mortgage, the bank is really buying your house, and you are buying the house back from them with every mortgage payment. If you can't pay, the bank takes your house back. A mortgage lender, then, has a very high stake in making sure that your home stays in a livable and good condition. The best way for them to protect that asset is to make sure that you have homeowners' insurance to protect it.
Additional Living Expenses
If your home experiences some sort of damage or emergency that causes you and your family to need another place to live during repairs, homeowners' insurance has your back as well. Many homeowners' insurance policies include a certain amount of living expenses to be granted if you cannot occupy your home for some reason. Without homeowners' insurance, you are not just looking at the hefty repair bills for the damage to your home, you are also looking at paying rent for another place to live while those repairs are being done. Don't put all your eggs in one basket and make sure that you get a homeowners insurance policy.
Peace of Mind
The last reason Why Every Homeowner Needs Insurance is there is nothing more stressful than constantly worrying about an investment and whether you will have a roof over your head come tomorrow. Stress and anxiety pile up, and the last thing you want is for your home to cause you more stress. The best way to give yourself peace of mind about your home is to cover it with a homeowners insurance policy. It's not rocket science: with an insurance policy, you can rest easy knowing that you are protected from the worst outcomes.
Many homeowners wonder how necessary a homeowners insurance policy really is. The answer is it may just be the most important thing you can do for your home. Remember these eight reasons Why Every Homeowner Needs Insurance and get one today. At TCG Insurance Solutions we can help find coverage fitting your needs and budget.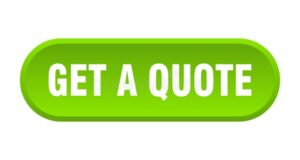 Read this next: Why Your Home Equity is Important in Retirement