Insurance
Baby Boomer
Medicare
How Will Medicare Fare?
In 2011, the oldest of the baby boomer generation started to turn 65. Now, about 10,000 baby boomers turn 65 every day. This rate will continue until 2029. At that point, almost 20 percent of Americans will be older than 65. This raises some questions as to how Medicare and other benefits programs will care for so many retirees.
We've already started to see how the increase of baby boomers in retirement has started to take a toll on these programs. Out of the $3.95 trillion of federal spending in 2016, 15 percent went into Medicare costs and 24 percent went into Social Security programs. That's easily more than a third of federal expenses. This is a big part of the problem of the United States' increasing level of debt.
With more baby boomers qualifying for benefits, the pressure on the system will only increase. Both the Social Security Disability and Medicare Hospital Insurance Trust Funds are declining. And their ability to support retirees will be strained by 2030, just as the last of the generation turns 65. That's to say nothing of the retirees who will come after.
Who they all retire at 65?
Now, not everyone who turns 65 will automatically retire. Many people are choosing to continue working, either for personal or financial reasons. Even so, the number of baby boomers will continue to put a financial strain on government spending. This will only get worse as health care costs continue to rise.
Just as Medicare and other benefits systems aren't prepared to handle the financial strain, the health care industry itself is seeing troubles, too. This is due to a lack of professionals to provide care for the elderly. Baby boomers in the medical industry are starting to retire, leaving gaps that may be difficult to fill.
Medical Care and Benefits
We need more people to seek careers in the medical industry to provide retiring baby boomers with the proper level of care. Private-run solutions, such as nursing homes, can fill this role as well. With more affordable health care options available and systems ready to take on the challenges, there will be a chance to reduce some of the financial strain.
On both the medical care and benefits provider sides of things, the continuing wave of retiring baby boomers will bring an ongoing level of stress. Only proper preparation can help alleviate the situation as it progresses.
Related article to read:
How to make a road trip as a retiree fun and affordable
Sources:
http://www.thefiscaltimes.com/2017/05/09/10000-Boomers-Turn-65-Every-Day-Can-Medicare-and-Social-Security-Handle-Ithttps://www.cnbc.com/2017/10/03/health-care-dilemma-10000-boomers-retiring-each-day.htmlhttps://www.fool.com/retirement/2017/07/29/9-baby-boomer-statistics-that-will-blow-you-away.aspxhttps://www.wsj.com/articles/retiring-baby-boomers-leave-the-u-s-with-fewer-workers-to-support-the-elderly-1529553660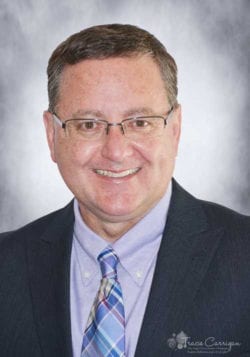 Are you or somebody you know turning 65 and eligible for coverage under Medicare? Free & No obligation help is available for Kansas and Missouri residents seeking assistance and information.  
Talk to me today,
 Paul Carrigan, to find out more.
"Do what you need to do and enjoy life as it happens."  John Scalzi
Want new articles before they get published?
Subscribe to our Awesome Newsletter.