Post 2 of 8
Welcome to the second blog post in our series featuring different ways to save on insurance.
This post is all about the Importance of Job Insurance. If you haven't read the first blog post in this series, I invite you to do so before jumping into this one.
Insurance
Railroad
Cutting Cost
The Importance of Job Insurance
Job insurance is a form of income protection, it can be a safety net for when withheld from service due to discipline and rule violations. What can you do about it? Keep reading to discover how to keep yourself and your family safe from a loss of income.
Who Can Apply for LECMPA?
LECMPA is job insurance for unionized railroad and transportation workers. The transportation industry faces disciplinary action often. Sometimes it happens because of an accident on the job, and sometimes it happens because of another crew member. Most of the time, it is out of your control. Whatever the cause, disciplinary action often results in the loss of your paycheck. The loss of income can be devastating to families, and LECMPA is here to make sure that doesn't happen
LECMPA Benefits and Qualifications
The transportation industry is extremely regulated and operating rules are numerous. An insurance that is specific to this line of work is often best suited for your needs. Here's a quick look at some of the top reasons why you should consider adding benefits:
Coverage is available 24/7, whether you are at the workplace or not.
Your beneficiary also gets matching accidental death coverage.
No down-payment required to start your coverage.
Payments come directly out of your paycheck for added convenience.
Filing a Claim
Filing a claim is simple. Each case is reviewed individually, and LECMPA makes sure to take all factors into account. The goal is to protect your earnings while being held from service. According to LECMPA, "Most claims made by LECMPA members are paid promptly and without incident." If something does not work out in your favor, you also have two chances to appeal your denied claim, and a third chance to take it up with The Michigan Office of Finance and Insurance Regulation. The insurance is in place to help people who really need it, so you can rest assured that the board will be on your side.
Do I Need Job Insurance?
What would happen if there was an accident on your job today and you lost your paycheck? Would your family be able to survive? If your answer is no, then job insurance is probably for you. Give your family peace of mind knowing that you have coverage in case of an extreme situation. Having a backup plan in place is always a good idea, because you are, unfortunately, not guaranteed a job.
Ways to Save with LECMPA Coverage
When purchasing LECMPA coverage, there are a couple of ways to lower the price on your policy. Purchasing extra insurance may seem costly upfront, but it will actually save you money and hardship during a rough patch. According to the LECMPA website,
Paying annually will give you a 15% off discount from your policy price, while paying semi-annually will save you 5%.
LECMPA offers a Loyalty Appreciation Program if you stay with the coverage for 5 or more years.
There is no cost to keep the policy while it is inactive, nor will you lose your loyalty status. It may be more cost-effective to keep your policy, rather than cancel it.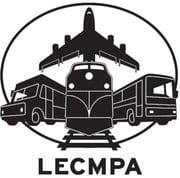 Job insurance could be one of the smartest decisions you make for you and your family. It is a decision that could affect your immediate future, and not having it could leave you with some very high unpaid bills if you are out of work for an extended period of time. 
Talk to me today,
 Paul Carrigan, to find out how to add job insurance and protect your greatest asset, your income.
"Don't count the things you do, do the things that count." Zig Ziglar
The next blog post in this series is all about protecting yourself with Supplemental Insurance Plans. If you enjoyed this post, you can use the share buttons (to the left) to share it with your friends and colleagues. As always, please feel free to leave us a question or comment below – We'd love to hear from you.
Thanks for reading, Paul & Tracie Carrigan
Want new articles before they get published?
Subscribe to our Awesome Newsletter.