Post 6 of 8
Welcome to the sixth post in our series of the different ways to save on insurance. So many things require insurance coverage these days that it can add up to some pretty big expenses. If you're looking for ways to lower your insurance costs, this series is the one for you. In this sixth blog post, we're going to talk about life insurance.
Insurance
Life Insurance
Cutting Cost
Ways to Save Money on Life Insurance
Life insurance policies are an excellent option for those with growing families and provide protection for your loved ones. However, finding a quality life insurance plan does not mean you need to pay an excessive premium. Discuss with your agent whether term or whole life insurance is best. Whole life insurance does just that – covers you for your life. Term life insurance, on the other hand, only covers a certain period of time. As you search for ways to lower your life insurance rates, consider these tips.
Get Life Insurance While You're Young
A life insurance premium is based on how likely you are to pass away while you have the policy.
Since you have many fewer health risks and are generally stronger and healthier when you're younger, you can expect a much lower rate. Shop early for your policy and save money.
Consider How Much Insurance You Need
You want your loved ones to be financially secure if you pass away, so it can be tempting to get as much coverage as possible with your life insurance policy. However, that extent of coverage may not be necessary. Review your policy carefully and see if there are alternatives to your coverage options that cost less, and pay attention to the length of your policy as well. You'll want to find the coverage you need and not get more than you need.
Don't Smoke
Smoking is an expensive habit to maintain, and not just in the cost of buying cigarettes. Smoking increases your vulnerability to many health risks, and a smoker will die ten years earlier, on average, than a non-smoker. Life insurance companies know this, and the premiums match – sometimes a smoker's policy can be double or even triple a non-smoker's rate. If you don't smoke, it's best not to start; if you do smoke, quitting can reduce your life insurance costs and add years to your life. You also gain from the fact that those additional years will probably be healthier too.
Ask About Benefit Tiers
When selecting your life insurance policy, keep an eye out for benefit tiers. Rounding up a $39,000 policy to $40,000 may save you money, depending on your provider's thresholds. Don't be afraid to ask an insurance agent for more information to see where you can get a better deal.
Keep Your Driving Record Clean
Your driving record affects your auto insurance, and it will affect your life insurance rates as well. Reckless driving puts you at a much higher risk for an accident, and people with one accident on their records are more likely to get into another. Your life insurance company knows your driving record, so keeping it clean is in your best interest to keep your premiums as low as possible.
Look for Hidden Fees
Some companies may have additional fees if you make a monthly payment instead of a yearly one. In addition, many policies also have add-ons, known as riders. In the end, riders can give you some extra benefits, but the cost may not be worth it.
Sources:
https://www.doughroller.net/insurance/life-insurance/lower-your-life-insurance-costs/
https://www.farmers.com/inner-circle/life-events/how-to-lower-life-insurance-rates/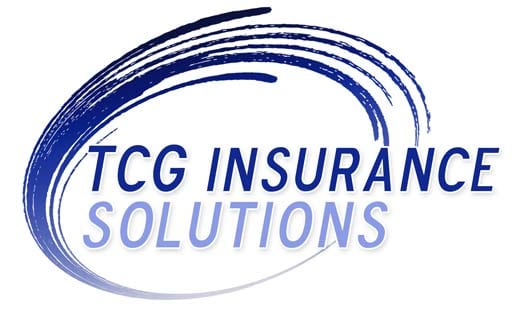 Review your life insurance policy carefully and see if there are pieces of additional coverage that you can safely do without. Talk with me,  Paul, at TCG Insurance Solutions for more information or to receive a free quote.
"If a child, a spouse, a life partner, or a parent depends on you and your income, you need life insurance." Suze Orman
The next blog post in this series will be talking about ways to Save Money on Health Insurance. If you enjoyed this post, you can use the share buttons (to the left) to share it with your friends and colleagues. As always, please feel free to leave us a question or comment below – We'd love to hear from you.
Thanks for reading, Paul & Tracie Carrigan
Want new articles before they get published?
Subscribe to our Awesome Newsletter.