Post 4 of 8
Welcome to the fourth post in our series of the different ways to save on insurance. So many things require insurance coverage these days that it can add up to some pretty big expenses. If you're looking for ways to lower your insurance costs, this series is the one for you. In this fourth blog post, We'll be sharing information about Medicare. If you haven't read the first blog post in this series, I invite you to do so before jumping into this one.
Insurance
Medicare
Cutting Cost
Ways to Save Money on Medicare Premiums
Medicare is a great resource for retirees, providing more affordable healthcare coverage than would be available through regular health insurance. However, "affordable" does not mean Medicare is without costs and selecting the wrong plan can result in bigger expenses down the line. To help you save money on your premiums, we've compiled some tips.
Look into Supplemental Insurance
A Medicare policy can do a lot, however it doesn't always cover everything. When there are gaps in coverage it will be up to you to take care of the difference. A supplemental insurance plan will provide additional coverage for the costs of deductibles and services not covered by traditional Medicare. Thus helping reduce the costs of copayments and coinsurance. Two popular options are Medigap and Medicare Advantage.
What Are the Differences Between Medigap and Medicare Advantage?
Medigap is supplemental insurance sold by private insurance companies to pay some healthcare costs that aren't covered by Medicare. Medigap will cover some of the copayments and deductibles that Medicare doesn't. They may pay for medical care if you travel outside the United States.
Medicare Advantage plans are a replacement for original Medicare, providing additional coverage in a plan not unlike the health insurance policy you had before retirement. On the whole, Medicare Advantage plans have lower premiums, but sometimes a Medigap policy may work better for you if you are likely to have a lot of medical expenses in the future.
Compare Plans Across Providers
Medicare Advantage and Medigap are two types of plans – but they, and traditional Medicare, are available from a wide variety of providers. This means that two plans with similar coverage can have widely different prices. Medigap plans must meet certain specifications of coverage, so you can know that you'll be receiving the same benefits, even if you look around for a different price. Medicare Advantage plans take a little more time to make sure you're receiving comparable benefits. Therefore, a little patience and research can save you a couple hundred dollars on your monthly premium costs.
Be Aware of What's in Your Medigap Coverage
If you have a Medigap policy, little tweaks can go a long way to saving money on your premiums. Sometimes it's best to compare the cost of your plan to how much you're saving with it in the year. If there's a big gap between the two, then you might want to consider switching your Medigap coverage to a plan that's more advantageous for you.
Consider a Medical Savings Account (MSA)
Much like a Health Savings Accounts (HSA),  An MSA works on very much the same premise: you have a savings account dedicated to covering medical expenses. The major difference between the two accounts is that Medicare will put money into your MSA, but you cannot. MSAs are part of a package deal with some Medicare plans, which usually have high deductibles, meaning a lower premium for you. MSAs aren't available in all areas, but it's worth a look to see if you can qualify for one.
To discover which policy is right for you, talk with Paul with TCG Insurance Solutions for more information or to receive a free quote.
Sources:
https://www.fool.com/retirement/2018/01/28/3-ways-to-reduce-your-medicare-premiums.aspx
https://medicarewire.com/medicare-supplement-plans/how-can-i-save-money-on-medicare-supplement-insurance/#.WyprHPUnbIU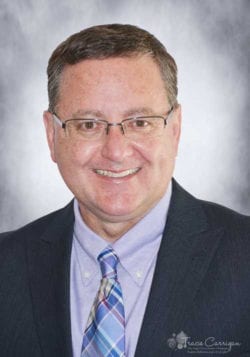 To discover which policy is right for you, talk to me today, Paul Carrigan, to find out how more about Medicare and receive a free quote.
"The future belongs to those who believe in the beauty of their dreams." — Eleanor Roosevelt
The next blog post in this series is all about protecting your home with homeowners insurance or renters insurance.  If you enjoyed this post, you can use the share buttons (to the left) to share it with your friends and colleagues. As always, please feel free to leave us a question or comment below – We'd love to hear from you.
Thanks for reading, Paul & Tracie Carrigan
Want new articles before they get published?
Subscribe to our Awesome Newsletter.