Post 5 of 8
Welcome to the fifth post in our series of the different ways to save on insurance. So many things require insurance coverage these days that it can add up to some pretty big expenses. If you're looking for ways to lower your insurance costs, this series is the one for you. In this fifth post, We'll be sharing the different ways to lower your cost of homeowners insurance or renters insurance. If you haven't read the first 4 series, we encourage you to!
Insurance
HomeOwners
Renters Insurance
Ways to Save Money on Homeowners / Renters Insurance
Renting an apartment or home often requires you to have a renters insurance policy and if you own a home you are certainly aware of the need for good homeowners insurance coverage. You want to make sure that your property has coverage in the event of an emergency. For both renters and homeowners insurance policies, a few simple steps can help keep your monthly costs low.
Find a Reliable Insurer
While it may seem like a simple thing, making sure your insurer is reliable can go a long way. Do some research to be sure your insurance company is providing the coverage you need at a price that is competitive for your area. The internet is always the place to start but you'll want to talk to an agent to be sure you're getting exactly the coverage you need.
Reduce Your Risk
The more at risk your home or apartment is, the more money your insurer is going to charge to cover it. If you're searching for a place to live, take care with where you decide to settle down, as the safety of your neighborhood is going to affect your insurance rate. Making sure you have proper safety equipment, such as smoke detectors, fire extinguishers, and security systems can also help lower the cost of coverage.
Shop Around
We mentioned it in our post about auto insurance, but we'll say it again here: you're going to want to shop around before you choose your homeowners/renters insurance policy. You shouldn't just shop for price, but sometimes you can find comparable coverage at a lower cost just by selecting a different company. Talking with different agents also lets you get a feel for their customer service and how responsive they will be when you make a claim.
Adjust Your Deductible On Your Homeowners Insurance
Like any other insurance policy, you can adjust your deductible to change the amount you'll pay out of pocket when you make a claim. You can adjust your deductible to lower your premium, though you need to make sure you are comfortable with paying the new out-of-pocket costs before you make any changes.
Consider Hiring a Broker
This one applies a little more to those trying to find a good homeowners insurance policy instead of renters insurance. A broker can do a lot for you, from comparing prices across companies to seeking discounts you may not know are an option. As a third party, the broker won't use sales tactics in the same way an insurance representative might.
Bundle Your Policy
Many insurance companies don't just provide one type of coverage; they often do several, and they want your business in as many areas as possible. Because of this, insurance companies tend to offer discounted rates if you take out more than one policy with them. Look into what's available and see what discounts you can get for combining your homeowners/renters insurance with other plans you have, like your auto or life insurance.
Make Your Home Disaster Resistant
For those who live in disaster-prone areas, there are a lot more risks for your homeowners/renters insurance to cover. If you take steps to make your home more disaster resistant, you'll be reducing the risk of damage and stress about potential rebuilding costs, all while saving yourself some money on your insurance premium. Installing storm shutters, reinforcing your roof, and updating old heating, electrical, and plumbing systems are all excellent options for reinforcing your home.
Related Articles:
The average cost of homeowners insurance – Careful Cents
Sources:
https://quotewizard.com/home-insurance/save-on-home
https://www.statefarm.com/simple-insights/saving/how-can-i-save-money-on-renters-insurance
https://www.iii.org/article/how-to-save-money-on-your-homeowners-insurance
https://www.aol.com/article/finance/2015/09/14/ways-to-save-renters-insurance/21234796/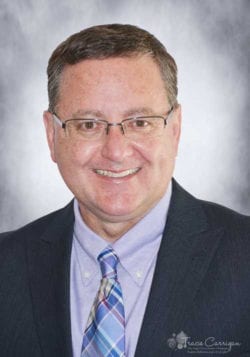 For help with your insurance strategies, talk to me today, Paul with TCG Insurance Solutions for more information or to receive a free quote.
"The greatest of all mistakes is to do nothing because you think you can only do a little."  Zig Ziglar
The next blog post in this series is all about protecting yourself with Life Insurance. If you enjoyed this post, you can use the share buttons (to the left) to share it with your friends and colleagues. As always, please feel free to leave us a question or comment below – We'd love to hear from you.
Thanks for reading, Paul & Tracie Carrigan
Want new articles before they get published?
Subscribe to our Awesome Newsletter.